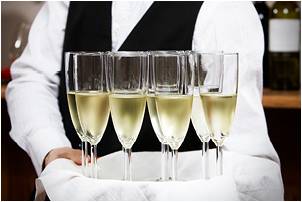 Your special day approaches. This is one of the most treasured times in your life. Let Austin's Cattle Company create a successful and memorable occasion.
A number of our dinning rooms offer beautiful venues to accommodate both small and large wedding receptions. But, don't forget the bridal shower and rehearsal dinner. Austin's Cattle Company restaurant offers an ideal setting for these special gatherings of family and friends.
Selecting a Austin's Cattle Company location for your wedding reception, rehearsal dinner or bridal shower will offer your guests a unique venue and incredible dining experience and will offer you a stress free, enjoyable planning process.
Our staff will assist you in planning this joyous occasion down to the smallest details. If you've chosen to partner with a wedding coordinator, we're happy to work with them directly.
At Austin's Cattle Company, our sales professionals can design a seamless event filled with memories you'll treasure for a lifetime.
Receptions - Rehearsal Dinners - Wedding Brunches
Engagement Parties - Bridal Showers

<